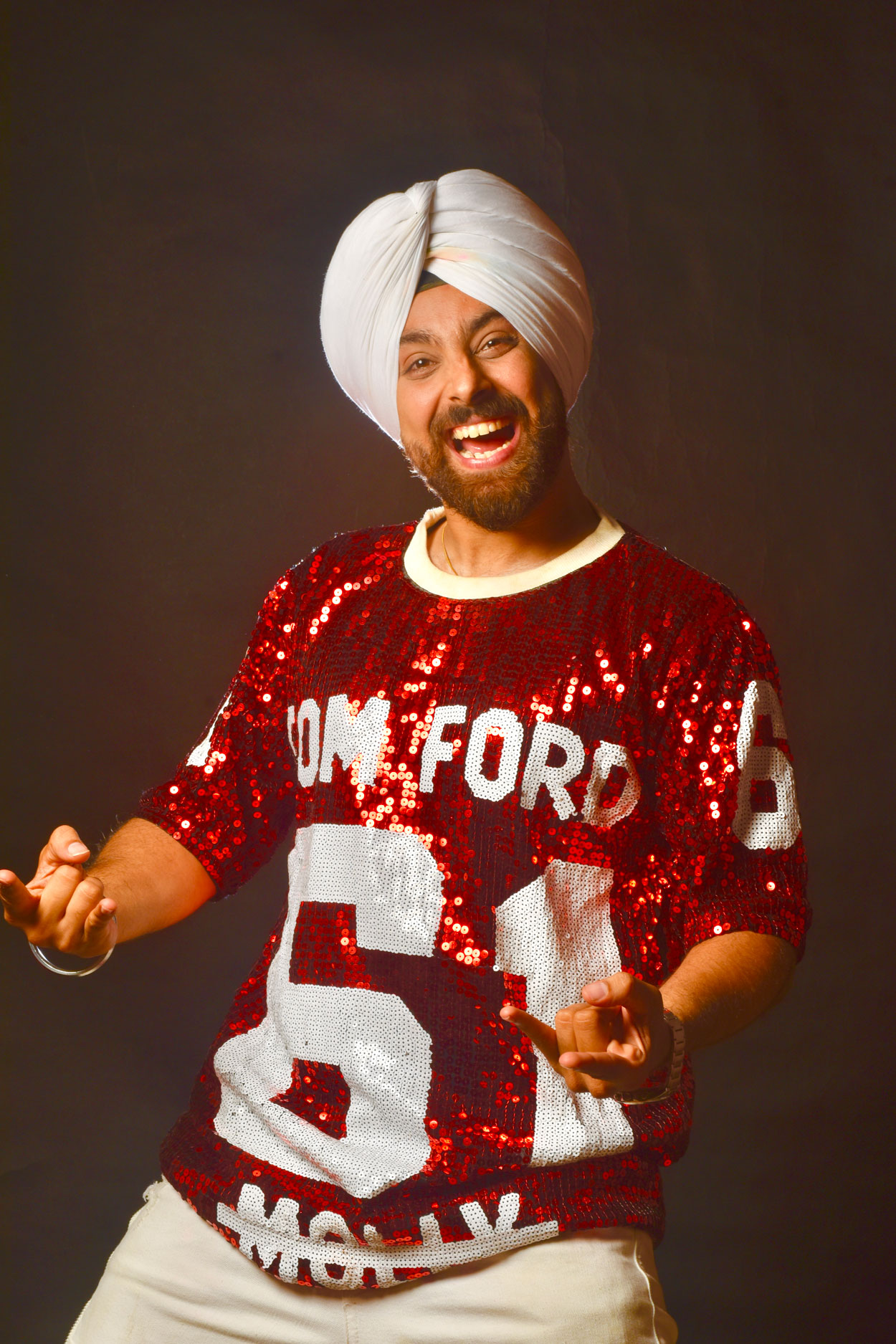 Charmingly, from his youngest years, he (Actor KANWALPREET SINGH) practically grew with his long-yearned dream of Acting and of a great Actor.
And, unquestionably, his creativity, today, limits no boundaries with his unblemished versatility in his very-act.
Painstakingly, over the period of years, the strong-willed Star has passionately come a long-long way out (say… the not-so-very easy-way-out), making a mark in the Punjabi Film Industry and Bollywood. He now sees the broad-day-light.
Mesmerisingly, his appearance on Silver-Screen has always churned-out apparent to senses and has left the audience speechless. The king-pin Singh draws flawless Universal success.
tête-à-tête
 *You in Your early days as a little boy?
Well… I was very-very naughty, stubborn (ziddi) pretty-cute little boy who was always adamant or uncompromising. I did not listen to anyone except my loving Parents. And, I was a charmer because of my cuteness!
* You drew deep-down into Your passionate creativity of Acting?  
When we were shooting for a short film 'Zubaan' for which I bagged the Best Actor award later… our director Ojaswee Sharma literally took me into the sun and tanned my skin for hours because it was the demand of the character since he could not look good as his basic income was 3-4 thousand per month, lower-middle-class person, so, getting deep into that character was a real task.
*You were the talk-of-the-B-Town with Your role "Dhillon" (friend of Ranbir Kapoor in 2015 'Tamasha'?
Yes, 'Tamasha' was something that I call a successful ride with the cream B-Town Actors – Ranbir paaji, Deepika mam, Imtiaz sir, Sajid Nadiadwala sir wherein the journey was simply mesmerising and super fun loaded.
*You in Your exclusive role "Uday Singh" in 'Gabru Gang'?
(share in brief about Your exclusive look in the film)
The Bollywood film 'Gabru Gang' has three (3) different stages: Kids; Teenage; and Matured.
The transformation took months gaining weight, then losing, and then a complete transformation of the look. I'm sure audience will like it and appreciate it. "Uday Singh" will create a new benchmark for "Sardaars".
*Your beginning as an Actor in the Punjabi Film Industry?
Jasbir Dhillon sir my Mentor embarked me into this industry and I did my first music video with Jagmeet Bal starring Sukshinder Shinda ji.
* The Punjabi films You now have on hand? 
I am doing a Punjabi film with 'RFE' and 'Pinakamedia Works' (the title of the film for now let it be confidential), the surprise is grand, audience will soon get to know more about it.
*Any more new film signs in Bollywood?
In touch with few production houses, have shortlisted few scripts shall soon be announcing the details. And, 2020 is gonna be big.
*In the near-future what do You look ahead in life for?
I would like to see my hoardings, billboards all over the world. "Singh" shining across the globe.
Courtesy :- Picture N Kraft