The CNC celebrates the 26th Annual Public "Kail Poud Namme" (Codava Traditional Ayudha Pooja) at Madikeri.
September 01, 2020
By Sources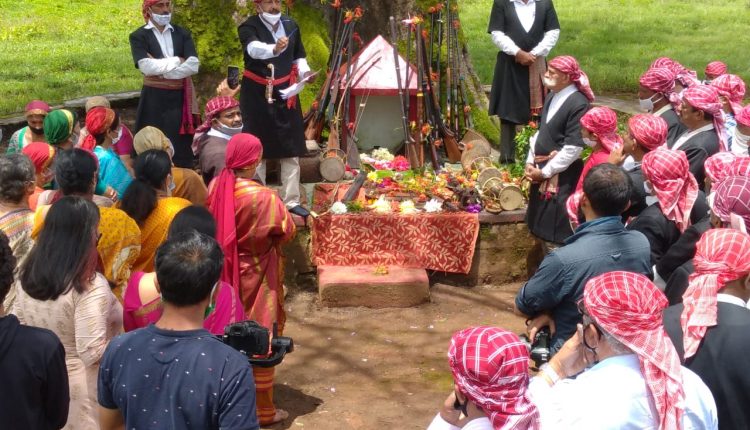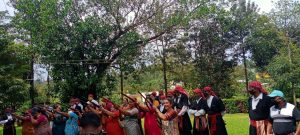 The Codava National Council (CNC) observed its 26th annual public "Kail Poud Namme" at Madikeri middle ground Naad Mandh on 01 September 2020. After offering ritualistic Meedhi (Oblations) to their ancestors and patriarchs (Guru and Karona) and offering reverential prayers to Mother Earth, Mother Goddess Cauvery, the Sun and the Moon. The CNC performed traditional Ayudha Pooja with religious fervor followed by peaceful vehicular procession starting from Middle Ground Mandh passing through Junior College Road, Chawk College Road, SBI, Kohinoor Road, GPO, Codava Samaj Road, Town Hall GT Circle, FM Cariappa Circle and reached the venue, Capitol Village where cultural programmes were held.
Traditional Codava sacrament like Thok(gun), emblems like OdiKatthi and Peeche Katthi along with all agro-implements and all vehicles were worshipped and ceremonial pooja performed with zest and enthusiasm. Cultural programs such as Dudikott Paat, Karona Paat, Pariyakali, Thenge Bodi (Coconut Shooting)  were performed followed by tasty Codava cuisine.
The Codava Kailpoud Namme was lead by CNC chief N U Nachappa Codava and the  event was witnessed by Ms. Pattamada.Lalitha,Bottolanda Accama,,Kaliyanda Meena Prakash, Nandineravanda Parvathi Nachappa, Areyada Savi, Bottangada Savitha,Pullera Swathi Kalapa,Pullera Ravina Kalappa, Pullera Dechamma, Pullera Kanike, Nandineravanda Nisha, Nandineravanda Beena,Neravanda Anitha, Neravanda Anushka, Kaliyanda Renuka and a host of other people from the community.