Visit Sarnjit Singh's Living Heritage Studio-Gallery @ Malviya Nagar in Delhi
October 08, 2020
By The Flag Post Staff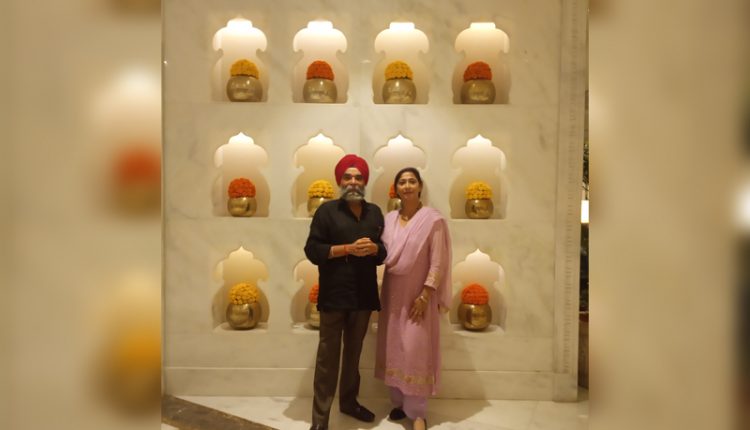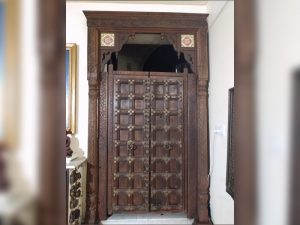 Sarnjit Singh  an artist for the last 35 years from Pathankot in  Punjab state and is now residing in Delhi. He completed his initial education in Pathankot, and was fond of painting since an early age. His father noticed the talents of his son; and the young Sarnjit Singh during holidays visited Andretta near Palampur a couple of hours drive from Pathankot and met his Guru, Shobha Singh. Shobha Singh a household name in Punjab and other states and famous for his paintings of Guru Nanak and Guru Gobind Singh. The young student learnt the fine art from the Master for five long years and has made his name in the art industry.  He completed his Bachelor of Fine Arts (BFA) and Master of Fine Arts (MFA) from Delhi College of Arts, Delhi. His paintings are on different mediums like: canvas, paper, acrylic on canvas and oil on canvas. On paper he does water colour and loves the forts, palaces and streets of Rajasthan, and his paintings captures the architectural wonders of Rajasthan, and it forms a running theme of his works. Sarnjit Singh is a recipient of many awards nationally and his works are much sought after within and outside the country.
He is also ably supported by his better half Mrs. Manjit Kaur, an artist and an expert in making items of papier-mache and also her work in studio pottery. She honed the skills from her Nani, made amazing items from the unused paper and post cards lying in the house. After her marriage with Sarnjit Singh, her spouse noticed her talent and supported her to pursue her passion and did justice to the skills she learnt in her youth. Mrs. Manjit Kaur, also an Art Curator, helps young artists make their name in the competitive art industry.
On the personal front their two children are also artists like them and as they say 'Art runs in the family blood', is clearly evident in their case.  Sarnjit Singh's love for Rajasthani art and architecture is clearly evident on visiting his residence in Delhi's posh Malviya Nagar. His residence is a replica of a haveli in Rajasthan, and the artist couple have built it from scratch and collecting and buying antique items during their visits to the state of Rajasthan. The antiques displayed in their home are like a mini haveli and the items collected are from different corners of the country and includes art from Punjab, Haryana, Rajasthan, Gujarat and from South India. Mrs. Kaur message to the people is to visit their home over a cup of coffee and have a view of their haveli.
For more details visit:http://sarnamayll.com/