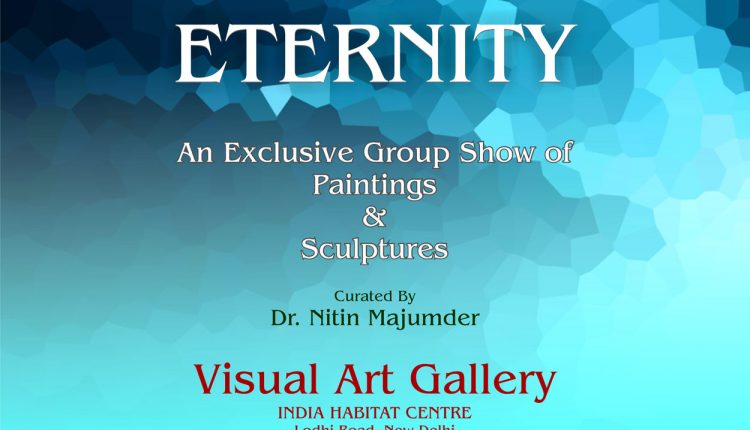 "Echoes In Eternity":At Visual Art Gallery, India Habitat Centre, Lodhi Road, New Delhi,
"Echoes In Eternity": At Visual Art Gallery, India Habitat Centre, Lodhi Road, New Delhi,
Starting From: 28th September 2019 – 2nd October 2019
Curated By: Dr. Nitin 'Sanskruti' Majumder
  An innovative group of contemporary Artists and Sculptor of National & International repute are going to showcase their varied pieces of artworks in Oil, Acrylic and Mixed media and sculptures. This will be the collection of artworks drawn from both imagination and reality. Exhibits will feature some great contemporary art works that shows an exploration of ideas, thoughts and aspirations strong enough to both provoke and inspire.
"ECHOES IN ETERNITY" comprises subtle creations, all resplendent in their colour palettes. It also attempts to celebrate the unbound free spirit using buffet of colours.
The artists tried to express their inert feelings through their paintings. The themes of the paintings were realistic and social issues. The exhibited works were a treat to watch as all of them have tried to experiment with techniques, execution and presentation of the central idea behind the paintings. The different styles of working of the artists have given the show a dynamic angle and are not monotonous. The basic aim of the group is to educate people, art lovers and upcoming budding artist as to what art is all about, to propagate and develop liking for the pure art forms in the masses.
The formal inauguration of the event is scheduled for 28th September 2019 at 05:30 pm