Alisha Chinai to Feature on Jay Ho show, to reveal her best kept secrets.
September 24, 2021
By Gyaneshwar Dayal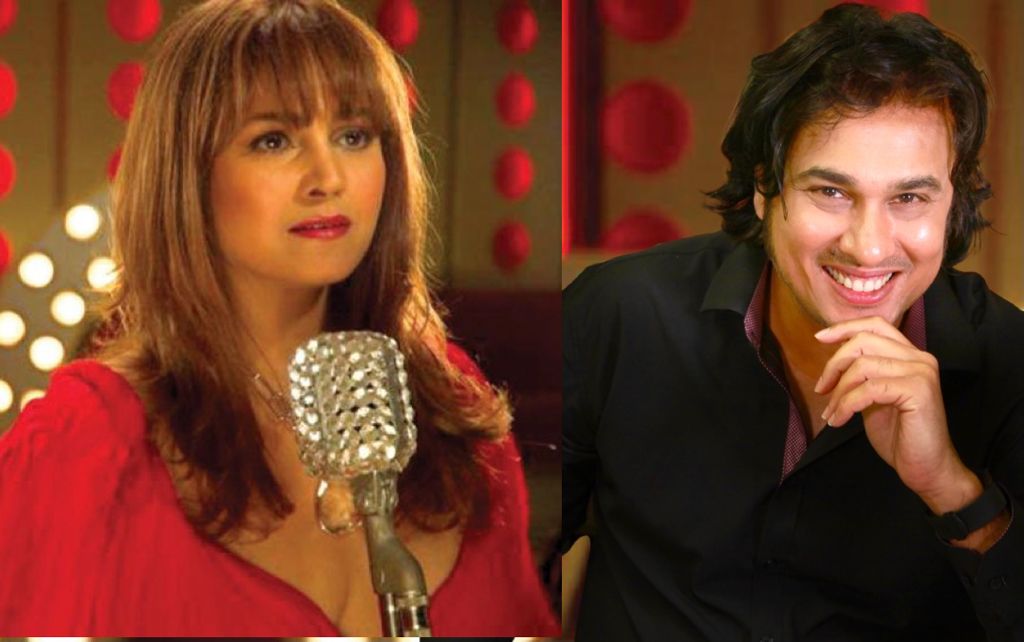 The popular US talk show, Jay-Ho, would be featuring Alisha Chinai, the pop icon Made in India. Speculations are high about her sensational announcements on the show.
Alisha Chinai, the singer who rocked India with her 'Made in India' number 26 years ago, would be appearing on the Jay Ho Show on Saturday the 25th. Her fans are expecting some mega announcement about her career moves as well in personal life.
Though the producers of the show are tight-lipped about the revelations that Alisha has made on the show those who are known to her hint that she is up to something. When contacted the Jay Ho host Jay Kumar said, "we are not a sensational show and we do not want controversies but if our guest says something we respect that. I am afraid you will have to wait till the show is aired on Saturday".
Jay is known for his amicable style of interviews. He is warm and comforting on the sets as well during the interview. That is one reason his celeb guests open up to him and reveal their closely guarded secrets. As he puts, "my show is different as we want to reveal to our audience the real
person behind the celebrity they know".
Alisha has herself describing the interview as the mother of all interviews, Alisha called upon everyone to watch the episode of the Jay-Ho as she said, "There was a surprise for everyone." Calling Jay as a Sweet, supportive and fantastic host and he has a way of kind of cajoling you in being yourself" she said, "It was great interacting with him.
At a time when pop music was still at a nascent stage in India, she created a history of sorts with Made in India. Alisha's album gave Indian music a firm footing in global music. Thereafter, she took to playback singing and, in due course of time, left an indelible mark on Bollywood music.
Alisha Chinai is also credited with the extremely bewitching song, Kajrare Kajrare…. She won the Best Female Playback for the song in 2005. She has also won the International Billboard Award in 1995 around the time Made in India came out. She also won the Freddie Mercury Award for Artistic Excellence.
The Jay-Ho show is a rage among the Indian Diaspora in the US. Even the Hispanics and the White people who love Bollywood never miss an episode of Jay Ho. Most of the guests at the show are from the Indian film fraternity and Sports. Sonu Sood, Altaf Raja, Abhijeet Bhattacharya, Neeraj Kabi and Abhijeet Sawant among others have so far been featured on the show.
It goes to the credit of Jay Kumar that most of the answers from these celebrities turn out to be candid. He frames his questions in such an intrusive, but courteous way that his hosts will have no qualms about opening up with their lives and work. This is the USP of the Jay Ho.
An engineer-turned-media entrepreneur, Jay Kumar has donned many a hat during his professional journey. Having earned an MBA degree with a focus on International Business from The Netherlands, Jay Kumar lived and worked on three happening continents of the world, namely Asia, Europe, and North America.
Besides a combination of experience in innovative technology and an abiding interest in media/films, his innately amenable nature makes Jay Kumar an endearing personality, which proves, an asset for the task he has undertaken. Full of warmth and exuberance, his personal touch makes his guests feel at home, comfortable and relaxed. This is the reason the audience finds all his interviews are inimitable and enjoyable.
During the interview, he would assiduously keep his personal views asides while focusing on that of his celebrity guests. He would meticulously choose the questions that have the potential to extract the persona that his interviewee is. Besides, he avoids being unduly didactic in his approach lest his audience would find the show one-sided and thereby a lackluster event. He puts in lots of effort to make the show inspiring, motivating, and entertaining at the same time.
Thus, Mr. Kumar could establish the "Jay-Ho!" show as a platform where you could get insight into the lives and work of the celebrities you admire. It is informative as well entertaining. He aims to make the scope and format bigger in time to come so that people can learn about their idols sans pomp and show.