India's first International trans beauty queen Naaz Joshi wins Ms. Universe Diversity 2020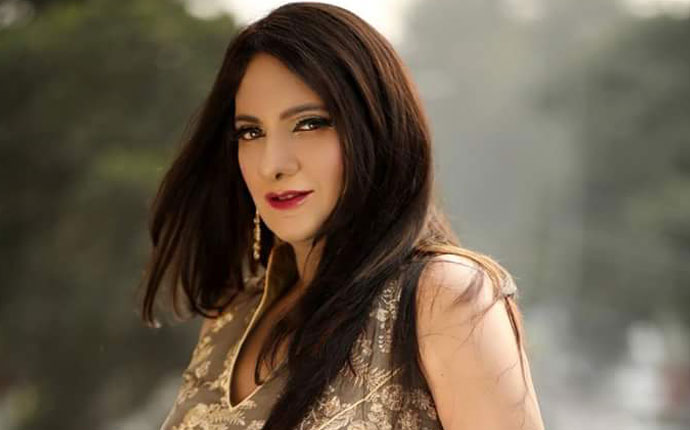 July 30, Delhi : Naaz Joshi, India's first international trans beauty queen bagged her 6th international crown for India. For the first time, the Miss Universe Diversity organisation took the pageant digital this year due to Covid-19 outbreak. Contestants from 30 countries were given various online tasks, Joshi picked up the task on women safety. She educated women in rural areas the importance of self defence.
Replying to her final question how she sees the future of digital pageants, she answered,"that in situations like covid 19 pandemic, its best to go digital as an organization needs a spokesperson and a representative every year to perform duties to the mankind and a beauty queen duties can be performed digital as well. This has changed the things that were stereotyped for example kids education, working from home, zumba classes and many more that went digital this year."
Her idea is to participate in various pageants to earn a name for herself so that she can have the voice and power to bring in the change. Next year Joshi will be participating in an international competition in New York where she will be representing Asia at large.
Her life has been full of struggles since childhood, she is from Delhi, her father is a Punjabi, and her mother is a Muslim. Her upbringing took place in her maternal uncle's family., Naaz expressed, "Even being crowned 6 times internationally, members of her own society don't know her, the reason being that our society promotes the beauty of a woman but when it comes to transgenders most of the people are transphobic."
She received a 1000 USD cash prize with a Swarovski studded crown. Naaz Joshi is mother to two girls whom she adopted last year. She aims to build an orphanage specially for girls. Even after bagging 6 international titles for India,Naaz leads a life of a commoner, having no job. She lives on donations that people raise for her on a crowdfunding app. Today, she is fighting for her existence in society. According to Naaz," Trans women who don't look like women have to struggle on an everyday basis. Her mother doesn't let her meet her relatives and any visitors at home because she thinks that Naaz is a curse to her family."