Kunabi Community Raises Their Demand for Reservations under ST category in Joida
November 23, 2020
By The Flag Post staff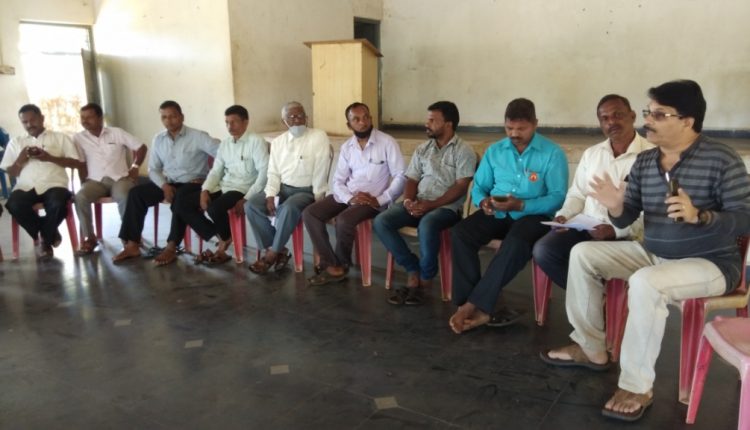 The District President (Zilla Kunabi Samaj) Gurudatt Mirashi; vice president Subhash Gavada; former taluk President Devidas Velip along with Dr. Mahendra Kumar, Project Director, Green India Tribal Empowerment Project, Dandeli and other community members met at the Kunabi Bhawan in Joida (Uttara Kannada district) on November 21, and discussed about the long pending demand of reservation for the Kunabi community.
The Kunabis are present in most parts of Karnataka and have met all the criteria and qualify for their inclusion in the reserved category and should get the Scheduled Tribe (ST) status. Kunabis are primarily agriculturists and used to practice the jhoom cultivation (shifting agriculture). Since 1986, jhoom (kumri) cultivation has been banned by the forest department in the state and hence they are migrating to Goa for employment and to improve their social status. The Kunabi community in Goa has been enjoying the ST status given to them in 2003 and the Kunabis from Karnataka share a lot in common with them.
There has been an in-depth research conducted on the community by Karnataka University, Dharwad and another by the anthropology department, Mysuru. There has been no political will and support to the community and the elected representatives not taking up the matter in Parliament.
Since 2001, the community has held cycle rallies, hunger strikes, rasta roko and many agitations. Till date the demands for the ST tag have not been met, in spite of many appeals to the central government. This was expressed by the President of the Kunabi Samaj, Gurudatt Mirashi in Joida. The community plans to boycott the upcoming gram panchayat (GP) and also the assembly elections whenever they are held. The members present were Prabhakar Velip, Prasanna Gawda, Uttam Mirashi, Pradeep Velip and others from the Kunabi community.