William M Cardozo
02/01/2020
Hunkemoller International BV traded as Hunkemoller Ltd., headquartered @ Hilversum, Netherlands ever since 1886. The key personnel onboard are Philip F. Mountford, Michael P. Hitchcock, and Vi J. Patel.
Hunkemöller is a clothing manufacturer from the Netherlands, specialising in underclothes and lingerie. The company was founded in 1886 in Amsterdam as a special shop for corsets. Nowadays it is an omni-channel brand with more than 6,200 employees in more than 23 countries. Hunkemöller is one of the field leaders in ladies underwear, especially in the Low Countries.
Wilhelm Hunkemöller and his wife Josephina Lexis founded the company in 1886 as a special shop for corsets and bustles in Amsterdam. In the beginning they used to produce in their own factory.
In the following years the family owned business expanded and they could open stores in Amsterdam, Rotterdam and Utrecht. In 1974 the company was acquired by Vendex subsidiary Confendex B.V., a subsidiary company of Vroom & Dreesman B.V. Thereby the company name was changed from "Hunkemöller Lexis" just to "Hunkemöller".
In 1977 the company expanded to Belgium and ten years later to Germany. Nowadays Hunkemöller has many stores in Europe and in the Middle-East. Since August, the Dutch model Doutzen Kroesre presents Hunkemöller as the new face of the brand. Previously, the model and moderator Sylvie Meis was the face of the company.
Hunkemöller runs an omni-channel operation, which contains own-operated stores, shop-in-shops, e-commerce and international franchise units. Hunkemöller began its franchise program in 1979. These days the lingerie company contains more than 800 stores, with more than 6,200 employers.. Hunkemoller has over 850 stores worldwide.
2015 Hunkemöller recorded a turnover of 440 Million Euros. The company was acquired by The Carlyle Group in the beginning of 2016. Since the end of 2010 the company belonged to PAI Partners, a European private equity group. Before it was part-and-parcel of Maxeda, a retail business from the Netherlands. Hunkemöller's headquarter is in Hilversum.
Hunkemöller sells lingerie, shapewear, nightwear, swimwear, sports clothing, hosiery and ladies accessories. In addition Hunkemöller features a range of sub-brands: HKMX (sports collection), Private collection (seductive lingerie), Noir (lingerie and swimwear), Bra Solutions (Bra Basics), The Sylvie Collection and Marlies Dekker Collection (designer collections).
Since October 27, 2016, the "Doutzen's Stories" Collection is online. In 2014 Hunkemöller secured the Retail Award again for the best lingerie chain in the Netherlands. In Belgium, Germany and Austria it got awarded with the same award a year before. Moreover, in Germany the company secured the prestigious "Retailer of the Year Award" in 2015.
2017: Best European Retailer of the year (Lingerie & Underwear)
2016: RETA (Retail Technology award) in the kategory Best Enterprise Solution ·
2015: VROUW Award Telegraaf (NL) for the best lingerie collection with focus on the Sylvie Collection London ( voted by readers of VROUW )
2015: Women's Health Germany Award for "best lingerie brand" ·
2015: RETA (Retail Technology award) in the category best customer experience with the Flagship Düsseldorf, Germany.
2014: Mercuriusprijs for best store concept in Belgium with the Meir Flagship store.
Hunkemöller is one of the largest lingerie specialists from Europe. The collection from Hunkemöller is designed by the in-house team and the products are fully tested to ensure a high quality. The design team from Hunkemöller is constantly working on developing new products and innovations for a good price-quality ratio.
So, are you looking for lingerie, swimwear or nightwear? You are in the right place here at Hunkemöller! We have everything from daily basic and elegant sets to feminine and sexy bras and knickers. Hunkemöller also has a broad collection of swimwear, bikini's, nightwear, hosiery and a sport collection.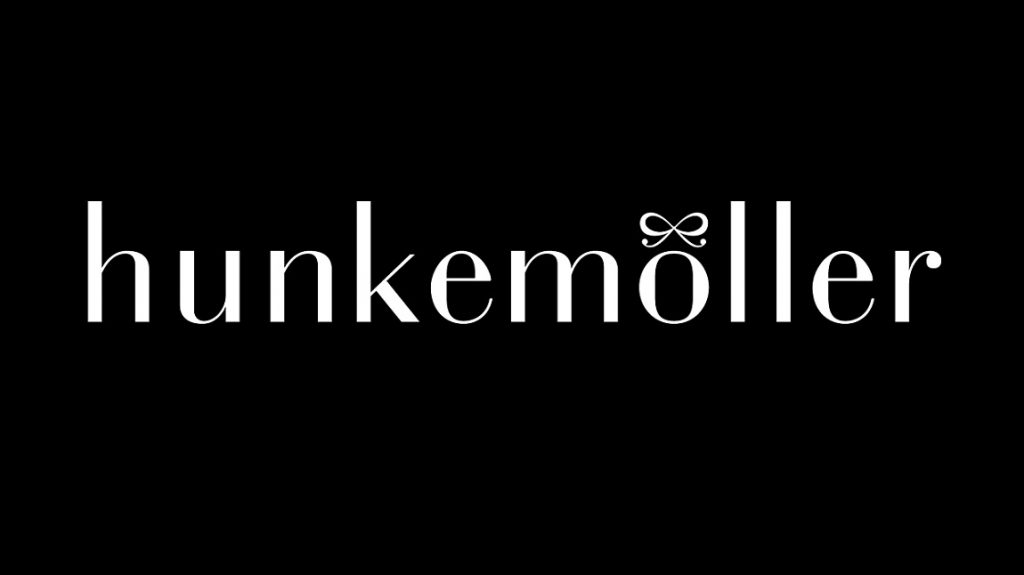 Honeymoon essentials: What to pack for your honeymoon! Your special day is almost there! You can't wait to finally wear your wedding dress and till the moment that you can say "I do"! And of course you are also pretty excited about your honeymoon. You and your new spouse, a romantic destination (hopefully with loads of sun), enjoying your time together without a care in the world. But what should you pack for your honeymoon? To help you out, we have selected some honeymoon essentials (covering your lingerie needs) that you should definitely bring with!
Gorgeous bridal lingerie Wear beautiful bridal lingerie and surprise your hubby on the first night of your honeymoon! Think of a white laced bra with matching knickers and finish the look with suspenders and stockings.
"Something blue" Of course we can't leave out something blue! Even if you are not that superstitious, it is hard not to like a cute blue pair of briefs. Or go with something more subtle and pick something with some blue details, for example this sexy garter belt.
"Something naughty" A lace body, cheeky knickers or a sexy baby doll. Also bring some naughty items on your honeymoon as we know that this will be very much appreciated!
Loungewear Definitely don't forget to bring something comfy such as a beautiful slip dress or simply a pair of pyjamas! Because sometimes you and your hubby will want to just chill and relax.
A nice scent Scents can make memories come alive! Pick a nice scent and take this with on your honeymoon. This way you will be reminded of this beautiful time whenever you wear the same scent again!
A (sexy) bikini and beach accessories As we often choose to visit the sun when going on a honeymoon its essential to bring nice swimwear! Don't forget to bring beach accessories such as a sun hat or beach wraps to fashionably enjoy the sun.