Aashmeen Munjaal: The Reigning Queen of Make-Over unveils… Bridal Vanity Case
William M Cardozo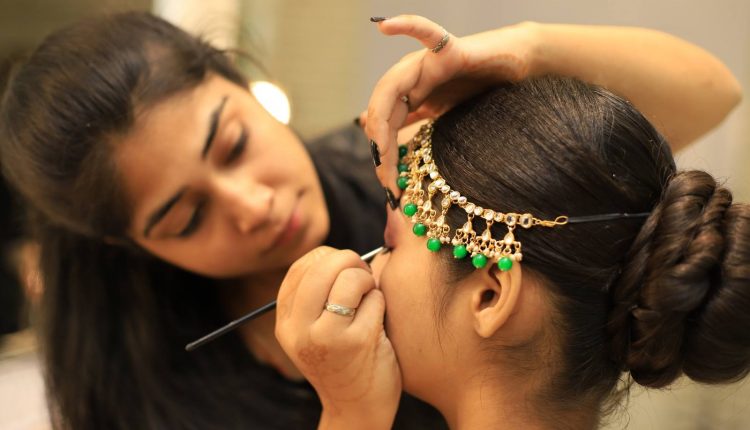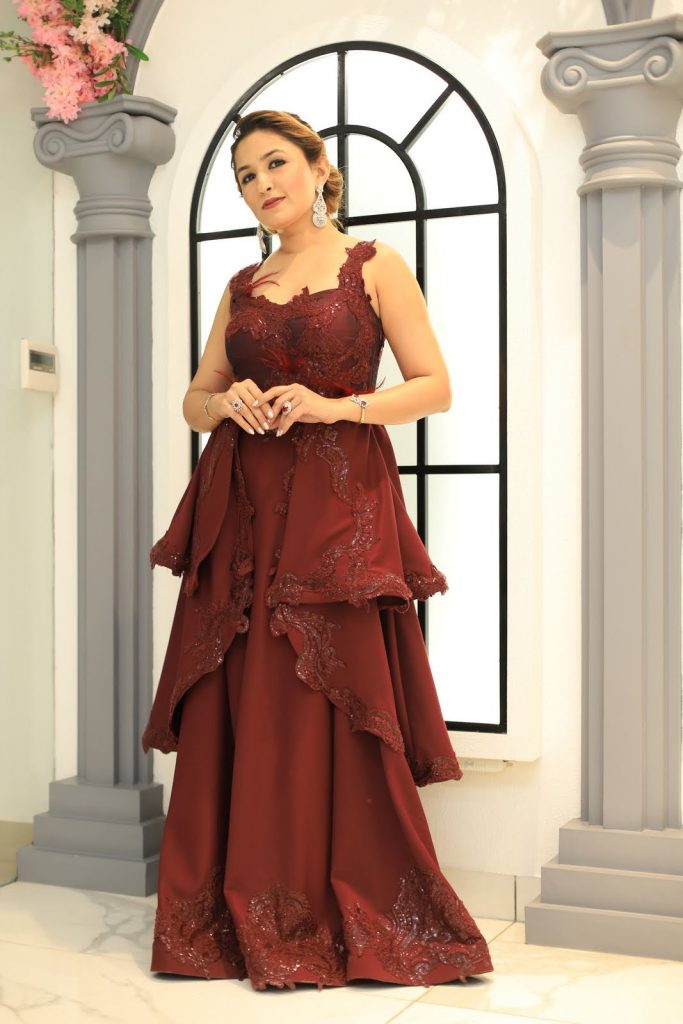 Unquestionably, "'Beauty' lies in the EYES of The Beholder". And, all throughout the year, approaches some Special Festive Season we're always prepared for. Thus far, now, grooves in the Bridal High-Season. 
Mesmerisingly, it's none other than Aashmeen Munjaal in the world of Make-Over(s) along her loving brother Niell Talwar in the world of Hair industry over years… together successfully-working hand-in-hand under the brand name of 'Star Salon'.
And, then from its in-house brand 'Aashmeen Munjaal's Star Salon n Academy' evolved a fresh-new beauty labels – 'Aashmeen Munjaal's Star Hair & Makeup Academy'- and – 'Ash & Niell' (unisex salon).  
Aashmeen Munjaal has always come a-fore decking-up a number of celebrity personalities from amongst Bollywood and some of the much-talked high-profile socialites as well as other creative personnel from all walks of life.  
Celebrity Make-Up expert Aashmeen Munjaal – a seasoned connoisseur of thematic Make-Up and Director of Star Hair & Makeup Academy, lately, conducted a Millennium Bridal Show for this Wedding Season.
The event took place at her Star Academy, Delhi NCR branch. Along with Aashmeen the students of her make-up academy were also present in the wide celebration of Make-Up & Hair.
The special bridal show unveiled the different looks of the wedding season, including classy, Victorian, Mughlai, Rajwada and Sabyasachi inspired looks. The event also witnessed the convocation ceremony for the students along with expert classes on social media marketing and digital marketing. Whereas, on the special bridal show Aashmeen Munjaal revealed some special Vanity box tips for brides on this wedding season.
She stated "No matter its professional vanity or personal, first thing you should keep in mind is your age. Always choose make-up products and colors according to your age and complexion. Secondly, if you are changing your environment, like visiting Kerala, Kashmir or abroad, do set your vanity as per weather too." Further she added, "Not only make-up products but skin care products should also be there in your vanity including sunscreen, make-up remover, cotton pads, skin moisturiser. CTM is very much compulsory, even primer too. You can also keep hair pieces or hair pins, bob pins and accessories. One of the best things you should also put is roll on deodorant. In emergency you also need shaver, so do keep razor or hair removal cream as well. Don't forget to keep neutral colour nail paint, which you can require anytime.
Talking on make-up in vanity she told, "CTM is compulsory, that is cleanser toner moisturizer, you can also keep BB cream. You can also decrease products as per your skin type, even while preparing your base, keep foundation according to your dry, oily and any other skin. For oily skin, its liquid base, gel base, powder base, cream base. Also keep setting powder to set your foundation. For putting these things in series, do use appropriate brushes. You can use dettol spray or sterilising spray to stabilise these brushes, for keeping yourself away from infections. For eyebrow shaping keep eyebrow brush, eyebrow colour, eye shadow, mascara, kajal, your blush on kit, contouring kit. Nowadays highlighter is so much in, so do take care which brand you are using according to your skin. For lips, keep lip liners, lip shiner. Do keep basic bindis. These are the few essentials for your vanity. Even for small kits you can keep coloured kajal, long lasting Lipper along with blending sponge. And other make-up essentials should be in your elaborated kit."
"We are already doing a great business as far as training people into Make-Up & Hair Industry. And, in the near-future…  we will be venturing into Skin as well and moving on to a next level", shares…. Aashmeen Munjaal.