"Truth prevails always. But yes you have to pay a price for that.", Dr Kislay Panday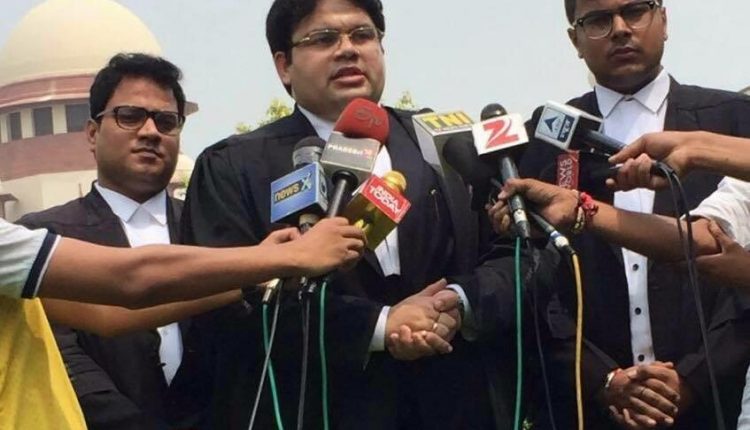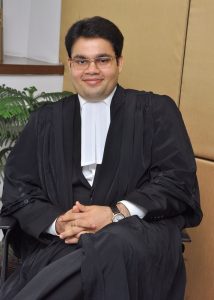 Dr. Kislay Panday, the solicitor Supreme Court of India, needs no introduction. His work is his visiting card. He has fought cases against high and mighty on the wrong side of the law; he has fought against the likes of Shahabuddin and many others and won respect and relief for his clients. Dr. Panday is a multifaceted person. He is a practicing lawyer at the Supreme Court of India who has fought many landmark cases and has put even his reputation at stake to fight for the people he lovingly calls 'My People".
But this happens to be his partial introduction. He also has a philanthropic side to him in which he is invested big time. Not only has he formed a foundation to help fellow lawyers by the name "World Jurist Welfare Foundation" in which he provides succor to the fellow lawyers who have going tough for them.
Dr. Panday happens to be a Ph.D. and a scholar of Sanskrit and an avid reader. A chess enthusiast who loves to read and listens to music. The Flag post caught up with him and talked to him about him and his work. Here are the excerpts:
The Flag Post: Could you tell us, what is your motivating force, and why have you chosen a path that crisscrosses the path of high and mighty?
Dr. Kislay Panday: I think I do my job as honestly as sincerely and as diligently as possible. कर्मण्येवाधिकारस्ते मा फलेषु कदाचन । मा कर्मफलहेतुर्भुर्मा ते संगोऽस्त्वकर्मणि I believe in karma and take whatever good or bad comes out as its outcome. We have control over our karma and we should be mindful about it. The outcome just flows out of it. If the act is good, self-less it will bear good fruit and if the act is unwholesome it will lead to a bad outcome. That is the eternal law of nature. You can't expect Mangoes if you sow seeds of Neem.
As for the high and mighty, I believe high and mighty is one whose actions are wholesome, who have compassion and are selfless and free from ego. Those who do not have these qualities I refuse to call them big and mighty. And if their actions are unwholesome then I must stand against them whatever the consequences.
The Flag Post: Tell us about your social service initiatives?
Dr. Kislay Panday: I have not done much and I am not being humble here. See there is a lot to do and if I have put some drops in the ocean that doesn't amount to much. The times we are talking are tough. People are dying of Corona, hunger and if we can do little to help them we should feel blessed that we could do something for the hapless people who dared to walk thousands of kilometers with their families.
Let's not forget these are the people who built houses where our families are living. We owe it to them. It is payback time. It is no charity.
The Flag Post: You are a prolific writer on legal issues. How do you get time for that amidst your hectic court schedule?
Dr. Kislay Panday: If you have passion for anything you find time for that. I even find time for even playing chess and listening to music. I write about things that deeply hurt me and I can provide some sort of insight to the people through my articles. The whole idea is to help people.
The Flag Post: What is your Corona helpline about?
Dr. Kislay Panday: It is our initiative to give legal help to those whose lives have been destroyed by Corona Pandemic. People have been wrongly evacuated from their houses, fired from their work, and denied treatment at hospitals. We are providing them a free consultation and suggesting legal remedies to such people. We are also fighting their cases pro bono so that their life could come back on track.
The Flag Post: recently your name was in a corporate controversy and cases were filed against you. What you have to say about that?
Dr. Kislay Panday: See as I told you earlier if I am on the right path I don't care who stands on my way. I will do all I can to bring that person/corporation to book, no matter what the cost. We filed a case against a Finance company on behalf of my client for swindling and misappropriation of funds. They were taken aback so to show that they are clean they filed cases against my client and our legal firm (which is what most dubious companies do).
But now they are nowhere. They have been exposed and finished. Our stand has been vindicated. Truth prevails always. But yes, you have to pay a price for that. And I for one am willing to pay the price. A similar thing happened when we were fighting against Shahabuddin, we received threats of physical and legal action but we did not budge and won the case.
The Flag Post: How do you see life post Corona?
Dr. Kislay Panday: Nothing lasts forever and sooner or later Corona will also fade away but it will leave the scars behind. We must gear up to match that challenge; how to deal with situation post corona socially, economically, and emotionally. Indeed the world will not be the same again.